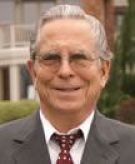 Helping you achieve your financial objectives
Welcome to our Web site, where you'll find a wealth of information in the form of newsletters, articles, calculators, and research reports.

The success of your investment program depends on the performance of the equities in your portfolio. Our specialty is in designing and managing an investment portfolio with the goal of maximizing your return.
An important step you must take is to contact us. Joseph Dostal has over 30 years of experience in the investment field. We believe you will be impressed with our investment strategy. Let us help you achieve your investment objective.
J Dostal Investments, Inc., a registered investment advisor with the state of Washington only.
Click here to view our performance
Click here to view our strategy
Click here to view Stocks & Portfolios
A glimpse into how blockchain might impact businesses, and a warning for investors to heed the risks associated with blockchain investments.

Fundamental factors that can affect the short- and longer-term performance of equity REITs, including taxation of REIT shares.

Some considerations for a divorcing couple who are dividing marital assets, such as retirement accounts, and filing for Social Security.

Millions of Americans own mutual funds. This overview can help you review the mix of funds you own.