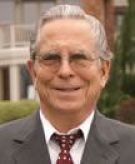 Helping you achieve your financial objectives
Welcome to our Web site, where you'll find a wealth of information in the form of newsletters, articles, calculators, and research reports.

The success of your investment program depends on the performance of the equities in your portfolio. Our specialty is in designing and managing an investment portfolio with the goal of maximizing your return.
An important step you must take is to contact us. Joseph Dostal has over 30 years of experience in the investment field. We believe you will be impressed with our investment strategy. Let us help you achieve your investment objective.
J Dostal Investments, Inc., a registered investment advisor with the state of Washington only.
Click here to view our performance
Click here to view our strategy
Click here to view Stocks & Portfolios
A flat 21% tax rate may seem like a good reason for a pass-through entity to convert to a C corporation, but there are other factors to consider.

Community property laws that apply in nine states and "equitable distribution" laws that apply in other states.

A Medigap policy or a Medicare Advantage Plan could help provide more stability for health-care spending during retirement.

Indexed annuities offer potential for gain when the market is rising while helping to protect principal during a downturn. But they are not appropriate for every investor.