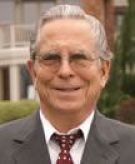 Helping you achieve your financial objectives
Welcome to our Web site, where you'll find a wealth of information in the form of newsletters, articles, calculators, and research reports.

The success of your investment program depends on the performance of the equities in your portfolio. Our specialty is in designing and managing an investment portfolio with the goal of maximizing your return.
An important step you must take is to contact us. Joseph Dostal has over 30 years of experience in the investment field. We believe you will be impressed with our investment strategy. Let us help you achieve your investment objective.
J Dostal Investments, Inc., a registered investment advisor with the state of Washington.
Click here to view our performance
Click here to view our strategy
Click here to view Stocks & Portfolios
Calculate the rate of return you would have to receive from a taxable investment to realize an equivalent tax-exempt yield.

How Long Will Your Funds Last?

Compare the potential future value of tax-deferred investments to that of taxable investments.

Use this calculator to estimate how much income and savings you may need in retirement.