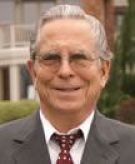 Helping you achieve your financial objectives
Welcome to our Web site, where you'll find a wealth of information in the form of newsletters, articles, calculators, and research reports.

The success of your investment program depends on the performance of the equities in your portfolio. Our specialty is in designing and managing an investment portfolio with the goal of maximizing your return.
An important step you must take is to contact us. Joseph Dostal has over 30 years of experience in the investment field. We believe you will be impressed with our investment strategy. Let us help you achieve your investment objective.
J Dostal Investments, Inc., a registered investment advisor with the state of Washington only.
Click here to view our performance
Click here to view our strategy
Click here to view Stocks & Portfolios
Focusing on dividends can be appropriate for almost any investor, especially if they are reinvested to purchase additional shares.

Small-business owners will want to take full advantage of every legal tax break available, such as deductions for a home office and automobile expenses.

Solo 401(k)s and SEP IRAs are relatively simple for small-business owners and self-employed individuals to set up.

The factors that may be restraining workers' wages and the economic implications of continued weakness or a sudden surge.
Estimate the potential cost of waiting to purchase a long-term care insurance policy.

This calculator can help you estimate your annual federal income tax liability.

Use this calculator to determine whether you qualify for the different types of IRAs.

Will you be able to afford nursing home care?