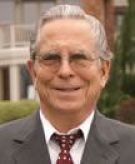 Helping you achieve your financial objectives
Welcome to our Web site, where you'll find a wealth of information in the form of newsletters, articles, calculators, and research reports.

The success of your investment program depends on the performance of the equities in your portfolio. Our specialty is in designing and managing an investment portfolio with the goal of maximizing your return.
An important step you must take is to contact us. Joseph Dostal has over 30 years of experience in the investment field. We believe you will be impressed with our investment strategy. Let us help you achieve your investment objective.
J Dostal Investments, Inc., a registered investment advisor with the state of Washington only.
Click here to view our performance
Click here to view our strategy
Click here to view Stocks & Portfolios
Dining out is on the decline. Discover why Americans prepared about 82% of their meals and snacks at home in 2018.

The financial ratios that help measure an organization's performance may also be used by potential lenders and investors. Learn more.

The Fed signaled a pause in raising interest rates. How markets reacted and what the change says about the direction of the U.S. economy.

Discover why it might be worth waiting for a record of financial results before investing in an initial public offering.